08 Aug

Top Tips when starting a degree at The University of Portsmouth

Are you an international student wondering what to do once you first arrive at university? Perhaps you are confused about where to go or how to even get started? Well, don't you worry! My name is Denis Odera and I'm an international student. Here are my top tips for when starting at the University of Portsmouth (as an international student).

I shall break it down into two sections for you. First I will suggest tips for when starting as a student in the UK in general and then some tips that are more specific to Portsmouth as a city and a university.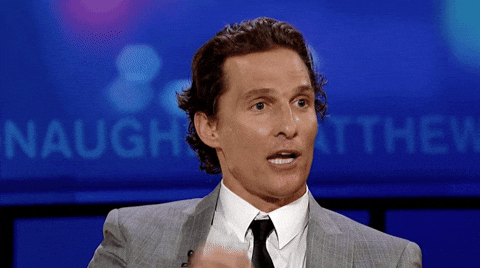 As a student in the UK in general:
Tip number 1: Get a local phone number
You'll want to be registered with a local phone number. There are a number of different mobile phone companies in the UK and it is up to you to select the one that is most suitable to your needs. I suggest visiting different offices and comparing each to find the one that suits you best. You could also simply ask around and find out what the best mobile phone company is to register a local number.
Tip number 2: Set up a bank account
It is very important for an international student to be aware of their finances. Many banks offer student accounts and they should be able to guide you on different financial aspects. It is a good idea to know your bank well just to be on the safe side as well as handling your finances without difficulties.
Tip number 3: Health insurance
You never know when you could get sick or injured. Registering with a local hospital is a good idea when beginning university. I suggest registering with your university's health service, as these are more catered to students. They will be happy to help once you catch the inevitable fresher flu! If you do not catch the flu, you are a champion! But make sure you have health coverage, just to be on the safe side.
Tip number 4: Accept the Culture Shock. It is normal
Arriving into any university in the UK as an international student can be terrifying. Culture shock is normal, but do not let it bring you down. If you are worried about culture shock, click the link here to read a post on an international student's perspective on how to overcome culture shock.
The University of Portsmouth and the city:
Tip number 1: Keep an eye on the weather forecast
The weather in Portsmouth can be a little cunning. Just because the sun is out, doesn't mean it's going to be a hot day. Remember that it is a port town next to the sea, so the winds can be a little more excess than most international students are used to. Always make sure you have a jacket handy, even on a sunny day.
Tip number 2: Attend orientation
Attending the orientation week at the beginning of university will give you a chance to meet new people quickly and easily. You will be able to create friendships with people in the same course as you and potentially go through the university experience together. Orientation will also give you a chance to get better acquainted with the university buildings and the environment. As an international student, you will feel comfortable attending your classes and have a better idea of what is expected from you after having attended orientation.
Tip number 3: Get to know the international office
As an international student, it is likely that you will need help or advice. The international office provides all the assistance any international student would need from finance to housing, to help with your visa and so much more! Even if it's popping in to just say hello, become familiar with the international office as they will give you all the guidance you need through your university experience.
Tip number 4: Familiarize yourself with the student union
If you're looking for another easy way to make friends, join societies or become exposed to university lifestyle, become familiar with the student union. The union is a good base to build on your social life and meet many other international students
So there you have it! Those are some tips that should get you off to a good start as an international student at the university.
---
By Denis Odera
I am a Third year student at the University of Portsmouth studying a course in Computer Games Enterprise.
I hope this has been helpful. If you have any queries or would like more tips and information about university life in general, please do not hesitate to contact me!